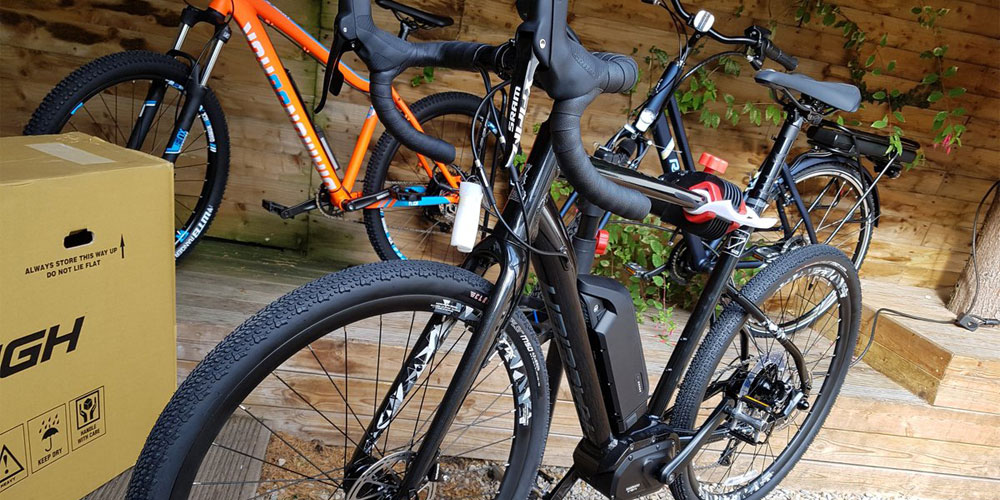 The ebike market is moving super fast at the moment. New players are getting in to the market with ever more exotic bikes, with ever increasing price tags!
To date there are only a handful of brands making drop bar bikes and almost no one is making an electric gravel bike, until now. Ladies and gentleman…. I give you the new Raleigh Mustang eBike.
Raleigh as a brand are not known for pushing the envelope when it comes to bikes. They tend to sit back and wait then release a perfectly acceptable bike at a great price. So the Mustang has surprised many.
Based on the popular regular (not electric) Mustang, the new eBike version sports a full Shimano Steps system with the brilliant SRAM Apex gearing system. Some may not be familiar with SRAM as a gearing manufacturer, many think the only cycle gear maker is Shimano, but SRAM have been producing rival systems for over 20 years. And in the gravel bike world SRAM rule.
What's a gravel bike? Think road bike on steroids. Often as quick as a road bike they sport tougher frames, fatter tyres and wider gear ratios. Designed for use on all terrain types, they're at home commuting during the week with an offroad excursion on a Saturday and the odd long road ride on a Sunday morning. In short, they're the type of bike most people should be riding.
The new Raleight Mustang eBike is available from Peak eBikes for only £2800.
GO BACK