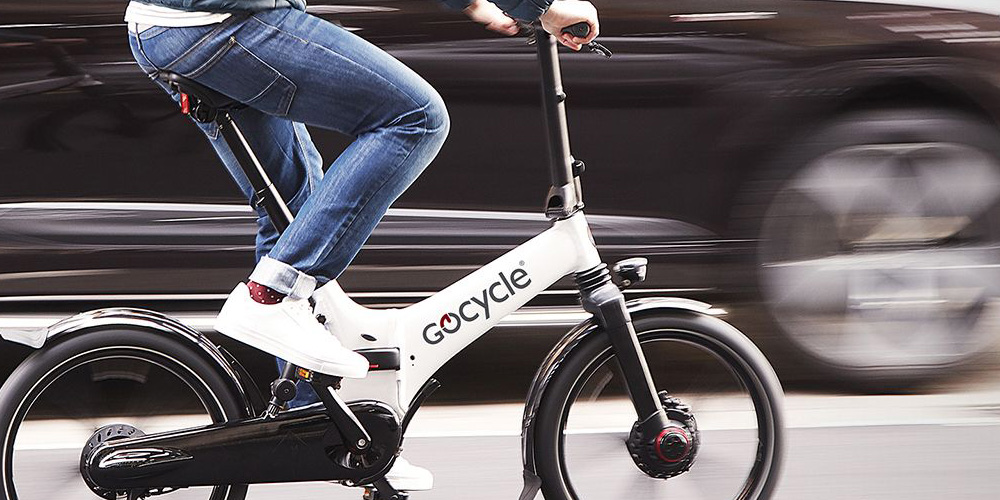 The new Gocycle GX has improved on Gocycle's existing design to make it super-easy to fold, one the fastest there is on the market today..
While the current GS and G3 models require wheel removal and use folding single sided chainstay to allow you to fold them into a compact package, the new Gocycle GX has a hinge in the middle of its frame: Opening the hinge folds the bike neatly in half.
The two wheels end up exactly aligned so it's really easy to wheel the folded bike around. Leave the saddle up it doubles as a handle to push it around, neat!
The integrated kickstand allows the folded bike to stand up safely, while you can remove the seatpost for an even more compact package.
According to Richard Thorpe, Gocycle's developer, "Our new GX model complements our current range, remaining true to our Gocycle DNA of stylish, lightweight, no compromises design – and fun – in a package that has been carefully designed to enhance the lives of urban commuters."
Available now for in-store collection.
GO BACK